CHOCOLATE RUGALACH from Marzipan
Outside of the bustling gates of Jerusalem lies a little bakery that you could probably smell from just a few blocks away. This may be what heaven smells like, but it's really just their freshly baked chocolate rugalach. I received many recommendations for this place, and more specifically for their rugalach, so I knew it was something we needed to try. Not only does it melt in your mouth, but you cant really stop eating them. The chocolate is warm and the dough gooey yet crisp on the outside. I highly recommend getting a few boxes to take home with you on the plane (as if they'll even make it home).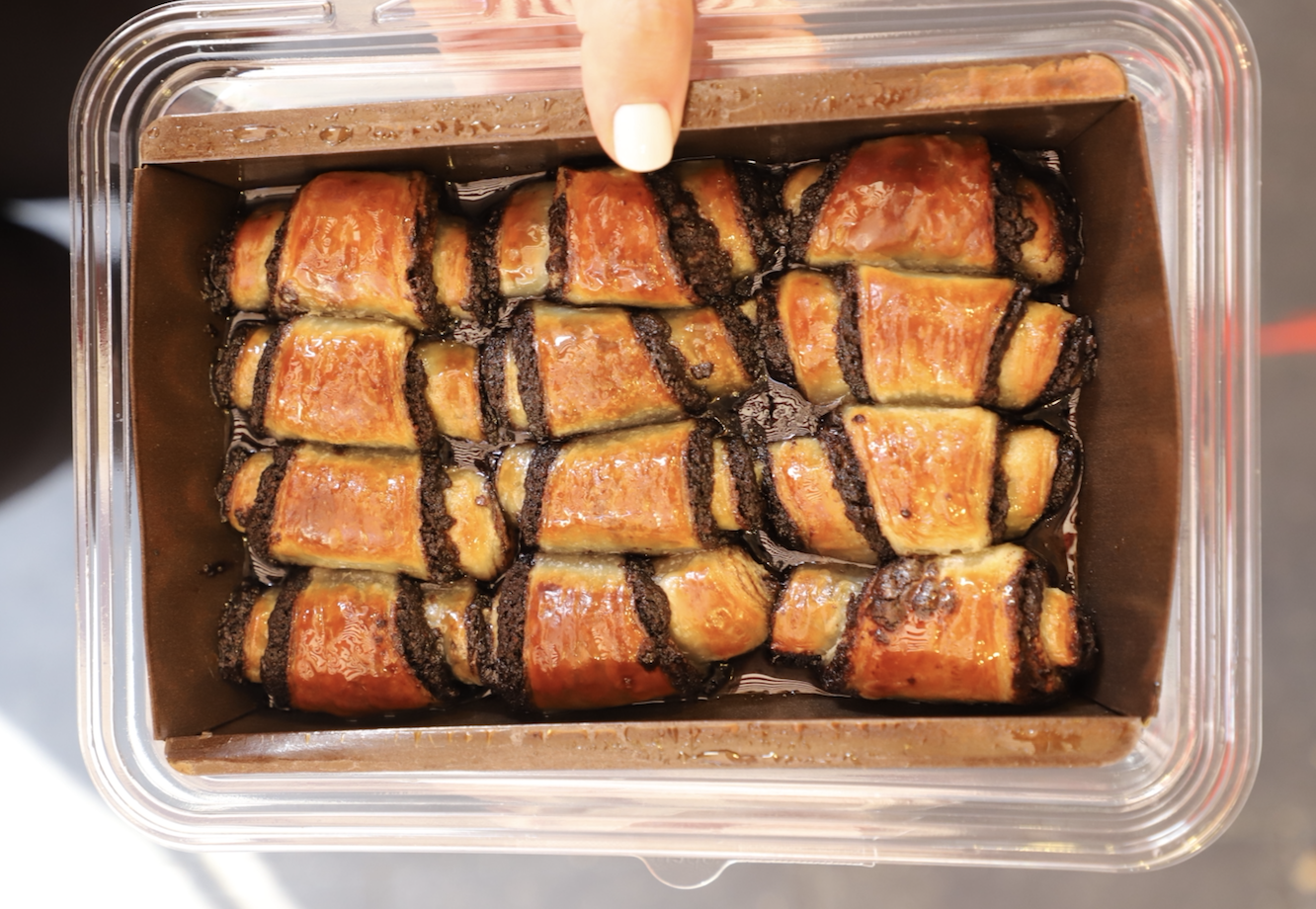 2. KNAFE
If you have never tried Knafe, you are truly missing out. This dish is made with fine semolina dough soaked in a sweet sugar-based syrup which is then covered with cheese! This sweet treat is found all over Israel, but is typically made the same way everywhere. Yaffa Knafe had a great, personal-sized Knafe that you can order and eat there. The line is out of the door so you know its good! You can also watch the process (and drool over the smell) while you wait.
3. PANCAKES from Benedict
This 24-hour breakfast spot serves up some great dishes, but if you're headed to Benedict's, you're going for the fluffy pancakes. The pancakes come in different flavors like coffee and white chocolate, kinder, oreo, and chocolate. They are truly one of a kind in Israel and a must try whether its for breakfast, or after a night out.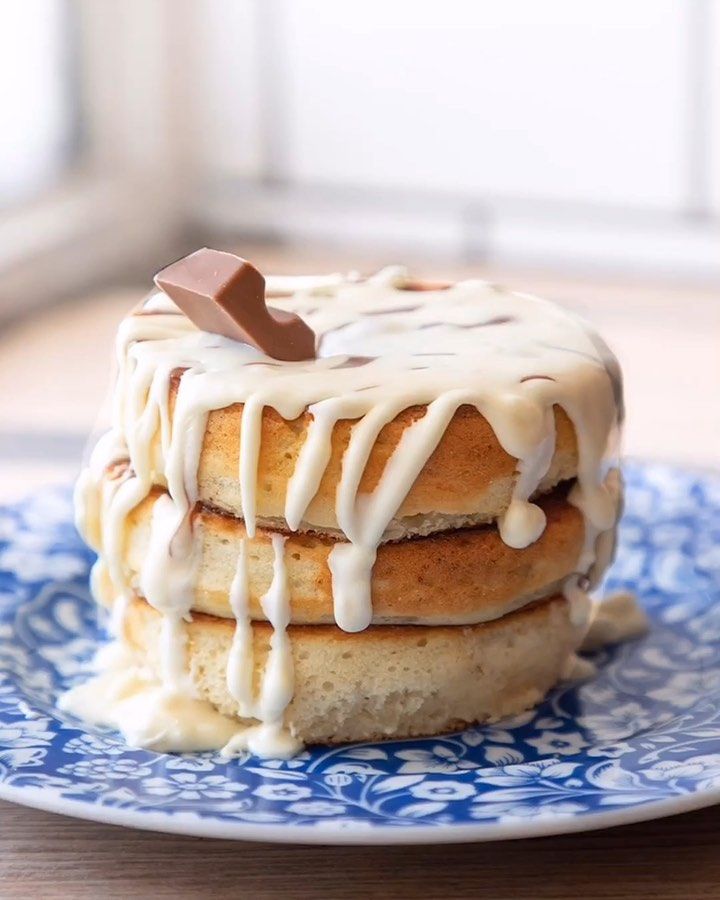 4. SOFT SERVE from Tamara
There is nothing better than something sweet and refreshing after a day at the beach in Israel. We stopped in at Tamara, a soft serve joint with toppings ranging from dates to fruits and from chocolate sauce to nuts. They charge by cup, not weight, so you can add as many toppings as you want! They also have vegan and fat-free options for those you want a guilt-free dessert.
5. Local treats from the markets
If you feel like trying a bunch of sweets, look no further than the local markets. These markets have everything you want from fresh juices (and I mean FRESH), halva, pastries like baklava and knafe, candies, rugalach, ice cream, and much more. I had the best time wander around the markets and trying different places. I highly recommend doing this if you'd like to try local (and international) cuisines in under an hour!