There's no denying that a Birthright Israel trip leaves an impact in more ways than one. It's an opportunity to connect with one's roots, visit ancient holy sites, and experience once-in-a-lifetime adventures with friends from all around the world. The chance to make those memories aspire thousands of young Jewish adults to sign up for this trip each year.

And for many, a Birthright Israel trip was also the chance to find their soulmate, whether it was in line to board the flight to Israel or beneath the stars in the Negev Desert. In honor of that love, here are some beautiful stories from couples who met on their Birthright Israel trip and had their lives changed forever.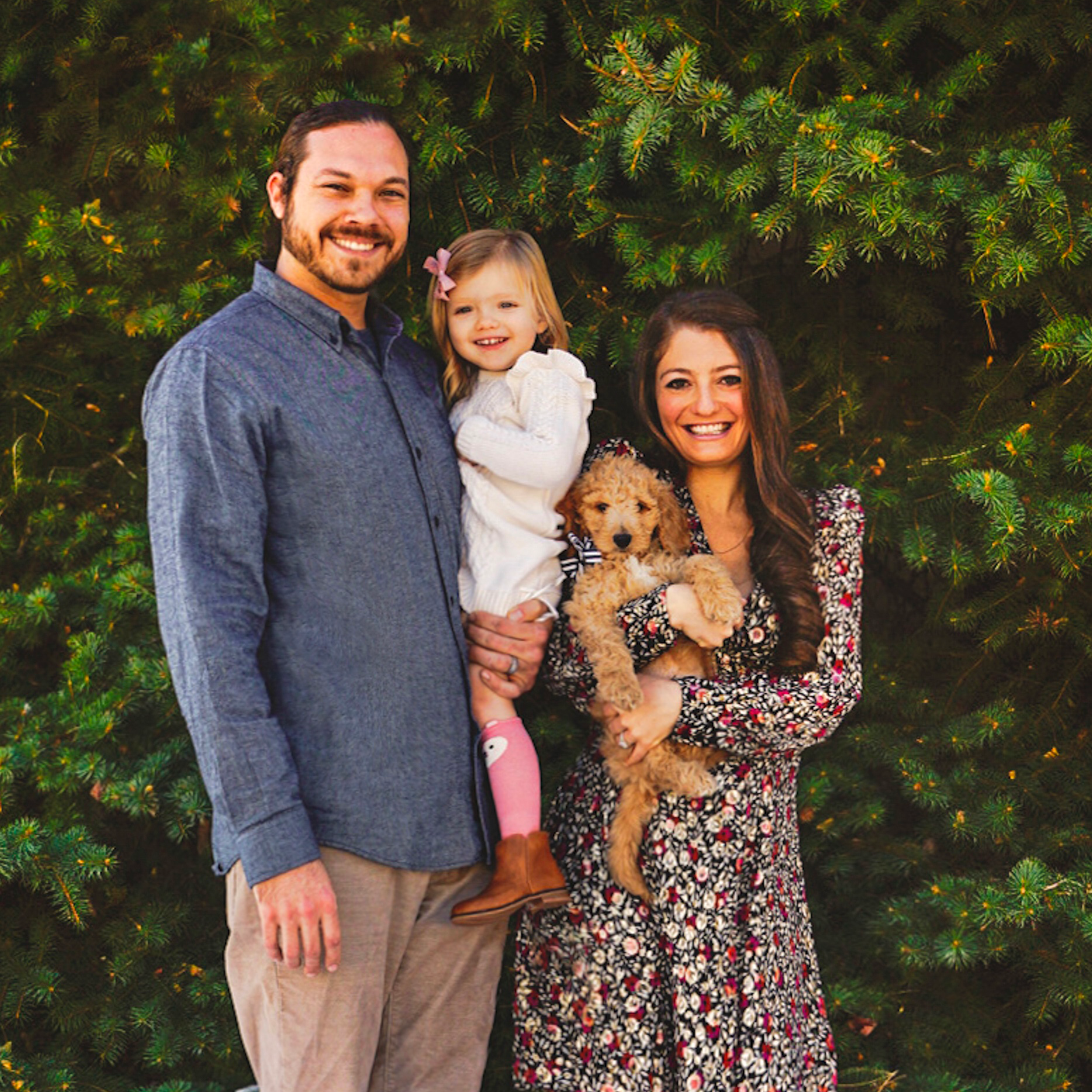 Jenna and Braden

Jenna got a call that someone had dropped off a Birthright Israel trip, which made her eligible to attend. As fate would have it, this person was her future husband's (Braden's) best friend. After being seated next to him, they spent the entire flight talking, and by the end–felt like they had known each other forever. They then spent the next 10 days realizing they were meant to be.

Happily ever after:

"On day 8 we knew we couldn't leave Israel just yet.  We extended our trip together for an additional 10 days and never looked back...We have bought a house, had a baby girl, and have still made our Jewish identities a top priority. We have attended fundraisers at Charles Bronfman's home, volunteered at temples, soup kitchens, and really have made a commitment to give back to this community that gave everything to us.  With all the love and appreciation in this world-we are expecting another baby girl this May 28th on the exact day we met on that flight to Birthright 8 years ago."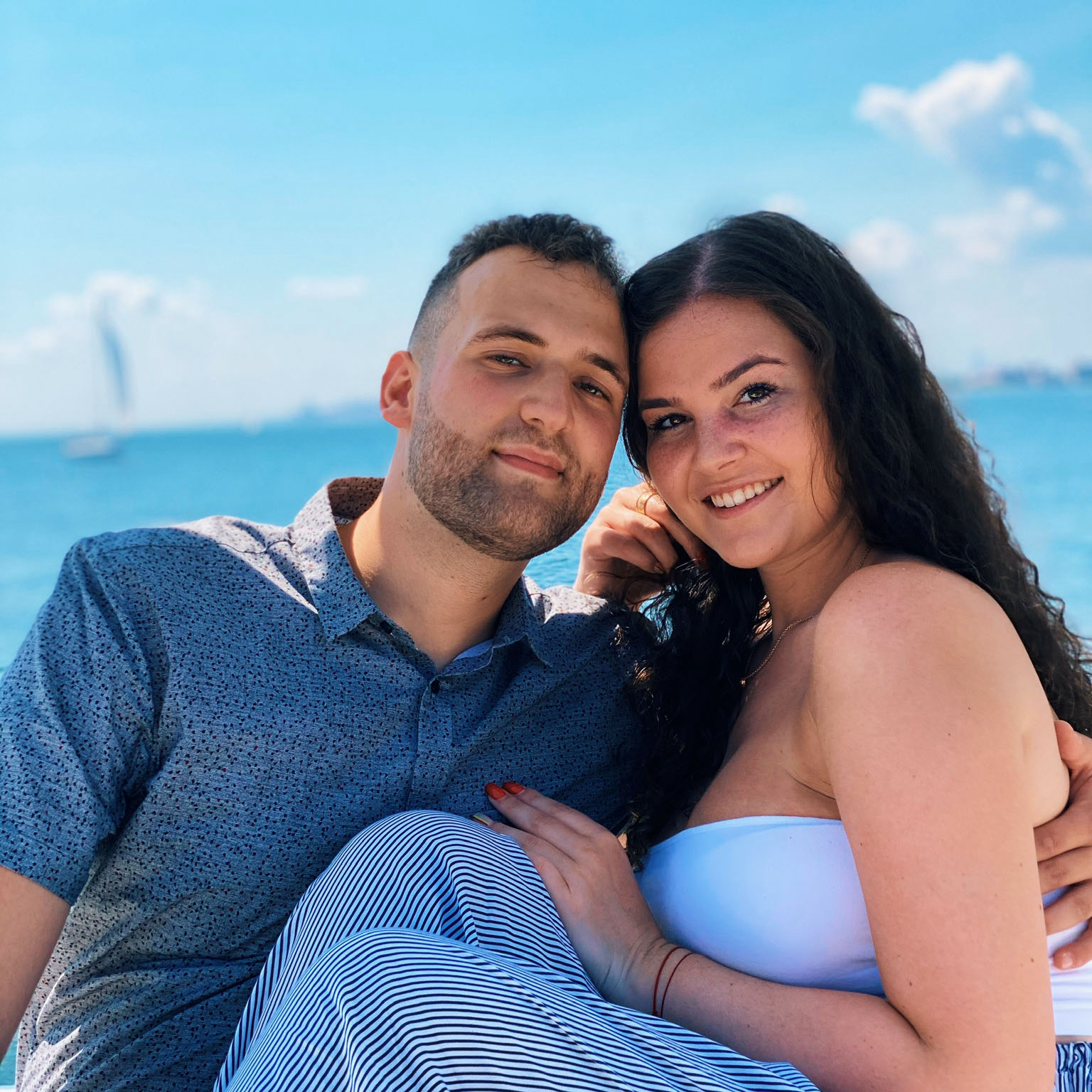 Brian and Jennifer

On the first night of a Birthright Israel trip in June 2017, Brian and Jennifer met for the first time and knew it was meant to be. They shared their first kiss in Jerusalem, and Jennifer now wears a bracelet with the Holy City's coordinates, gifted by Brian.

Happily ever after:

"We were the 'mom and dad' of the group and now we talk about the "mom and dad" we will be to our future children. Since this trip, I believe that everything happens for a reason and that souls are meant to be together."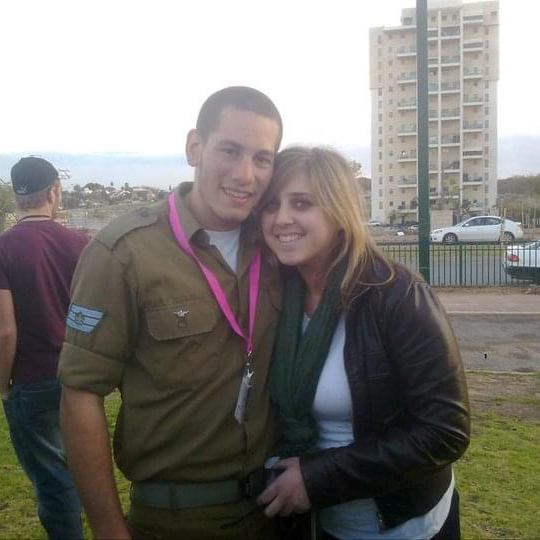 Katelyn and Nil

Katelyn, a participant from San Diego, met Nil, an Israeli soldier participant, 10 years ago on their Birthright Israel trip. They flirted throughout the trip but it wasn't until Nil's last night that they really connected. Knowing they had something special, Katelyn extended her trip at the last minute and met Nil one more time before heading back to the states. They Skyped every Friday when he was home from the army, and when he was denied a visa to the US after his service, Katelyn returned to Israel for 5 months.

Happily ever after:

"Fast forward to 2016 when we got married, and 2017 when we moved back to the US. In 2018 he got his green card and in 2019 our daughter Eve was born. It's 10 years later in 2021 and we just bought our first home.  Needless to say Birthright Israel changed my life forever and I couldn't be more grateful. 🇺🇸💘🇮🇱"

Courtney and Shahriar

Courtney and Shahriar met on Birthright Israel in the summer of 2014. At the airport, she noticed a guy sitting on the floor nearby the designated meeting area. She hoped he'd be one of the participants, and her wish came true. It was on the second day in Tiberius, overlooking the Sea of Galilee, that she knew they had something special. They spoke all night and from that point on, they were inseparable!

Happily ever after:

"We repelled down a mountain together, watched the sunrise on Masada, rode a camel together, floated in the Dead Sea, and so many hikes I lost count! Fast forward about 5 years, Shar and I were on a cruise over Hanukkah with my family and he proposed in front of the menorah on the 7th night of Hanukkah. Less than a year later, we were married!"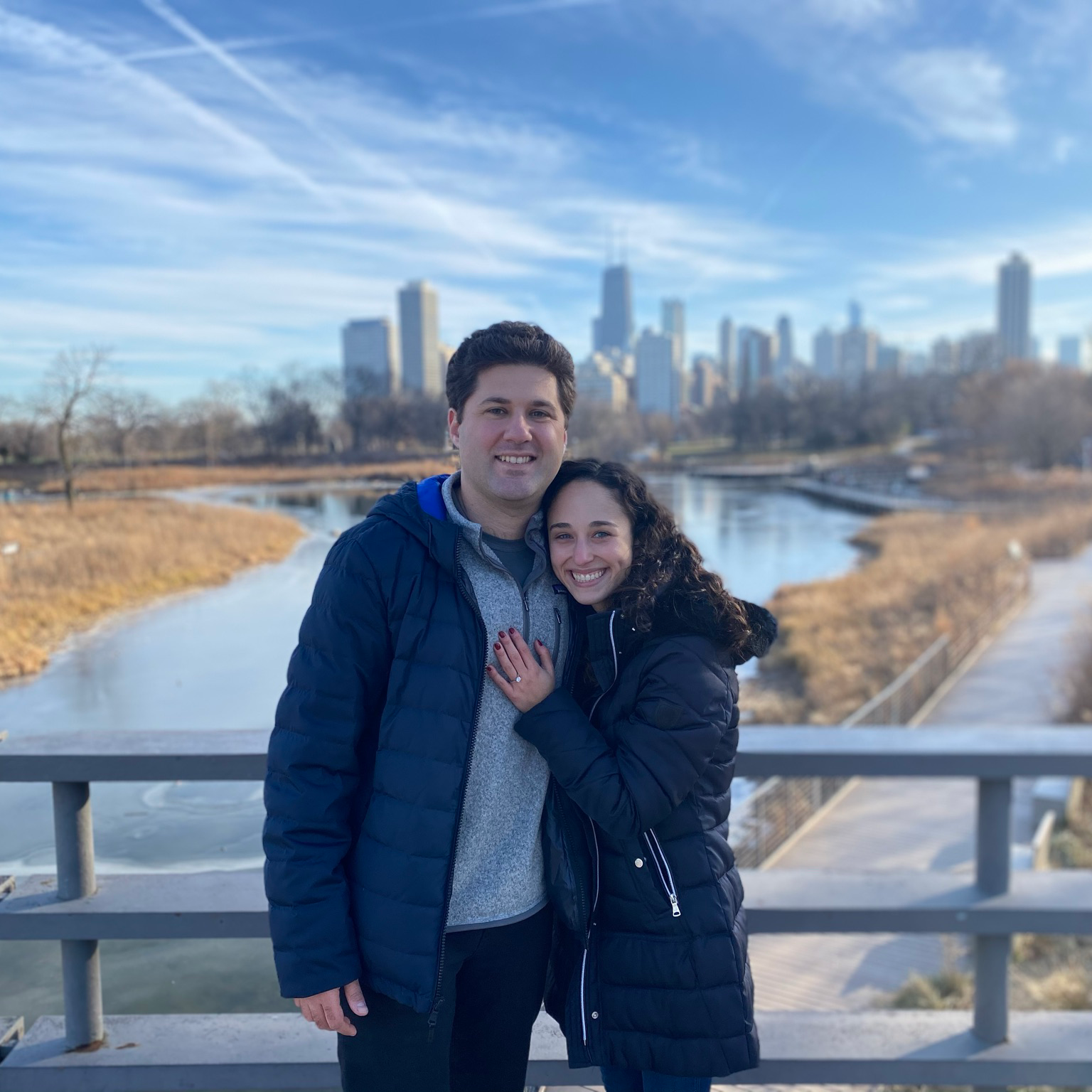 Erica and Chase

Erica and Chase met on Taglit in May 2013 through the University of Michigan. Erica signed up for the trip with her oldest childhood friends and friends from Michigan. They had a big group already and were joined on the bus by Chase and some of his friends. After an early morning hike to the top of Masada, they stayed up all night to celebrate Erica's birthday.

Happily Ever After:

"We were all exhausted, but Chase wouldn't let me celebrate alone. And that's when I knew that Chase would be the one! We dated for 7.5 years and he popped the question to me 2 months ago!"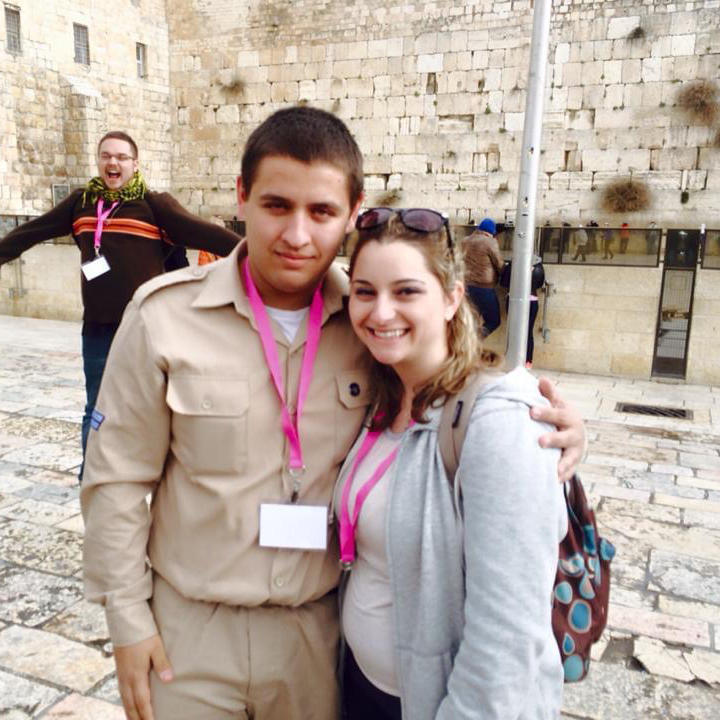 Lior and Shayna

When a group of Israeli soldiers joined bus 1215 on New Year's Day in 2015, Lior and Shayna didn't yet know that this would be the day that they would meet the person they were meant to spend forever with. When Shayna returned to the US, she and Lior decided to begin a long distance relationship. In summer 2015, she returned to Israel for an internship and by the end of the summer, Lior got down on one knee and asked her to spend forever with him.

Happily ever after:

"On June 24, 2016, Lior and I got married and he moved to the US to be with me. More recently we moved from New Jersey to Illinois and finally bought our first home together. Lior and I can't wait to see what the future holds next. Shoutout to bus 1215 for being the most amazing group.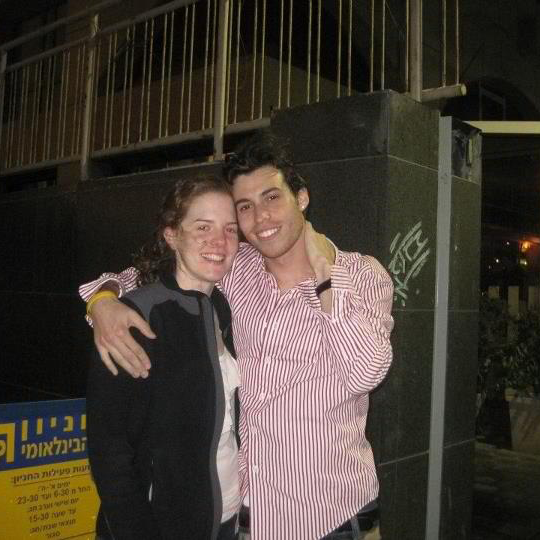 Brooke and Alex

Brooke and Alex met on a Birthright trip in February 2012. At 25, she wasn't expecting to find love, but rather a connection to her heritage. She ended up finding both, as well as a new group of friends.

Happily ever after:

"Not only did we meet on Birthright, but one of our trip leaders is a rabbi who happened to help get my husband on the trip in the first place. That rabbi ended up marrying us in 2017. Now we have a beautiful daughter too."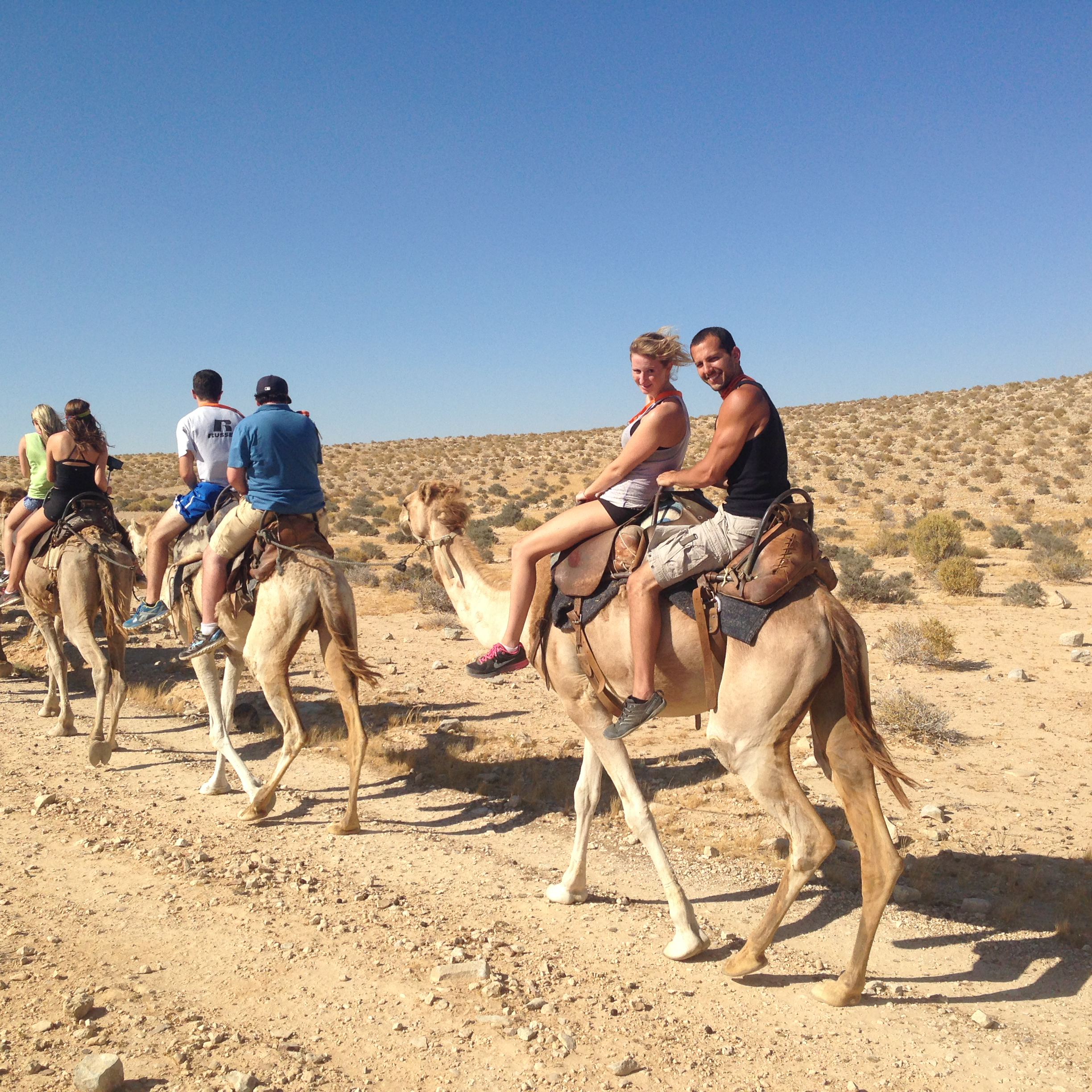 Shelby and Todd

After the grief of losing her bubby in 2014, Shelby was considering signing up for Birthright Israel to get closer connected with her roots. After a few months, she reached out to one of the only Jewish kids she knew, which was her friend Todd. They had discussed it in years past, but this time, Todd had a friend who was going to lead a Birthright Israel trip that summer and they both decided it was an offer they couldn't refuse. Despite leaving for that trip with sorrow still in her heart from losing her loved one, in Israel, she discovered that another love had been right in front of her the whole time.

Happily ever after:

"It's crazy looking back because I never knew that prayer I left in the Western Wall was right around the corner. That trip not only brought me closer to my culture but gave me my life back! Between the camel rides, Dead Sea, and desert there's no one else I would have rather experienced life with. That trip I left a single girl and came back taken by one of the most incredible human beings to walk this earth. Not only am I thankful for the trip but for the life it helped us make ❤️ 2 kids and what feels like a lifetime later he's still the one for me."