Ready to go to Israel? Got your gear? Planning your pics and videos?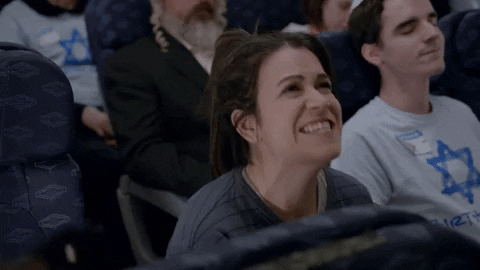 Great! We're excited to have you. You're going to see a lot of beautiful sights, and so will your cameras. This is the trip of a lifetime and one you'll remember forever. Especially since we're gonna set you up for success when it comes to capturing your experience.
Let's take a look at some of the best content created by last season's Content Team.
Mikey Trahan, Winter '22 🎥
Mikey came prepared with all the gear: GoPro, drone, stabilizers, you name it. And the result? Truly authentic content that caught all the magic.
---
Sydni Rotenberg, Winter '22 📱
Sydni didn't need a lot—just her phone. But she met so many amazing people from her group, she didn't want any other accessories. That's the spirit.
---
Camille Weiss, Winter '22 📸
Camille took it day by day. She paired her favorite songs with her favorite views and always kept it authentic and 100% real.
---
Sarah Malihi, Winter '22 🎵
Sarah experiences the world through music—so that was her connecting thread throughout the trip.
---
So that's what's possible. There's a lot to see, and even more to record. So here's how to get the most out of it.

Keep it simple
Don't worry too much about editing or trying to make it perfect. Just keep it authentic.
Find your light
Lots of light is super important, so keep that in mind. Natural is best, but you can use your flashlight or bring an external light.
Stay still
No one likes shaky footage. Look for a flat surface to balance your phone on if you don't have a tripod.
It's all about the angles
Get creative. Cut from one angle to another, or try making a continuous video by filming the same shots in every place.
Speaking of shots…
Do your research and make a shot list so you're not scrambling at the last second.
Keep it trending
Don't forget about trends, whatever that means to you—music, a day in the life, or whatever you're into.
And the most important tip of all:
HAVE FUN!
Be yourself. Explore. See new things. Make new friends. Bring it all into your content. You're about to see some amazing things, meet some really cool people, and have the adventure of a lifetime.